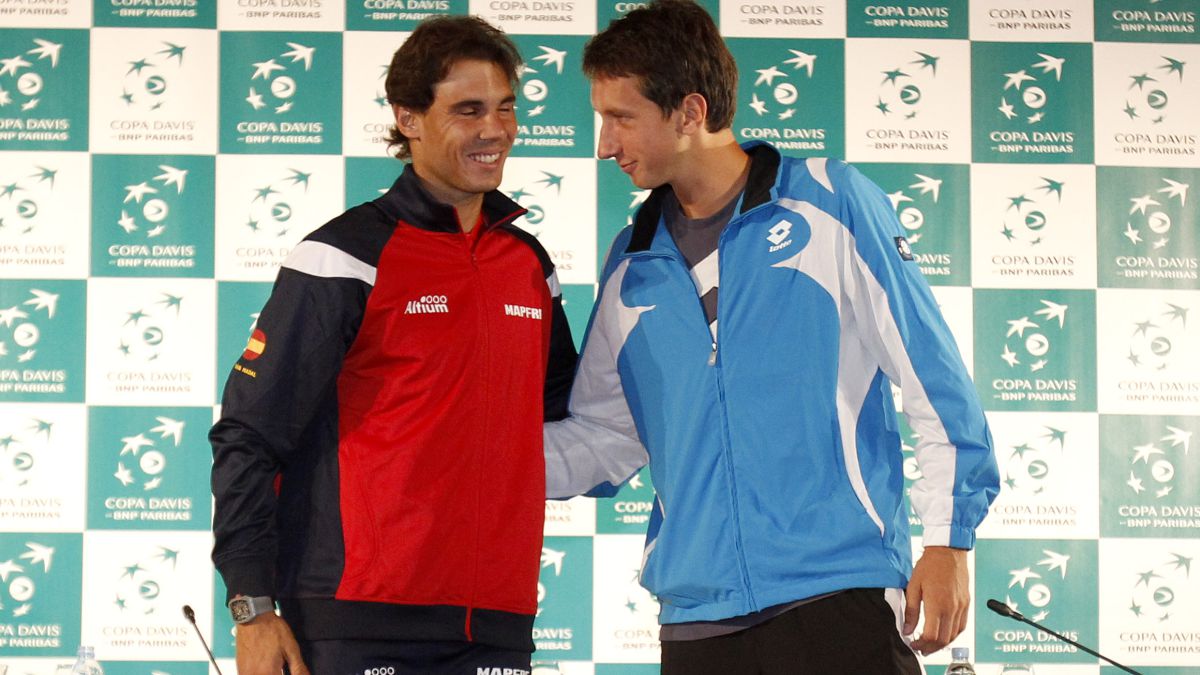 Las declaraciones de Rafa Nadal y Novak Djokovic sobre la exclusión de Wimbledon a los tenistas de Rusia y Bielorrusia por la guerra de Ucrania no ha sentado bien a varias figuras del tenis ucraniano.
Entre los más vehementes en su reacción se encuentra el extenista ucraniano Sergiy Stakhovsky, que colgó la raqueta el pasado mes de enero tras el Open de Australia y que ahora mismo se encuentra enrolado en el Ejército de Ucrania, con el que participó en la defensa de Kiev durante la invasión por parte de Rusia en los primeros meses de la guerra.
Las palabras de Nadal, que aún no se había posicionado sobre el tema hasta este domingo, llegaron a oídos de Stakhovsky, que a través de sus redes sociales respondió así al balear. «Rafa Nadal, hemos competido juntos, hemos jugado juntos en el circuito. Por favor, dime: ¿cómo de justo es que los tenistas ucranianos no puedan volver a casa? ¿Cómo de justo es que los niños de Ucrania no puedan jugar al tenis? ¿Cómo de justo es que los ucranianos estén muriendo?»
@RafaelNadal we competed together.. we've played each other on tour. Please tell me how it is fair that Ukrainian players cannot return home? How it is fair that Ukrainian kids cannot ply tennis? How is it fair that Ukrainians are dying ? https://t.co/l3bZtBEfsU

— Sergiy Stakhovsky (@Stako_tennis) May 2, 2022
La de Stakhovsky no es la única reacción del tenis ucraniano tras el anuncio de Wimbledon de excluir a los tenistas de Rusia y Bielorrusia. Otra leyenda del tenis ucraniano, Alexander Dolgopolov, que al igual que Stakhovsky está enrolado en el ejército ucraniano, ya cargó con dureza contra el ruso Andrey Rublev, a quien dijo que «Igual su 'no a la guerra' significaba que Ucrania debería rendirse».