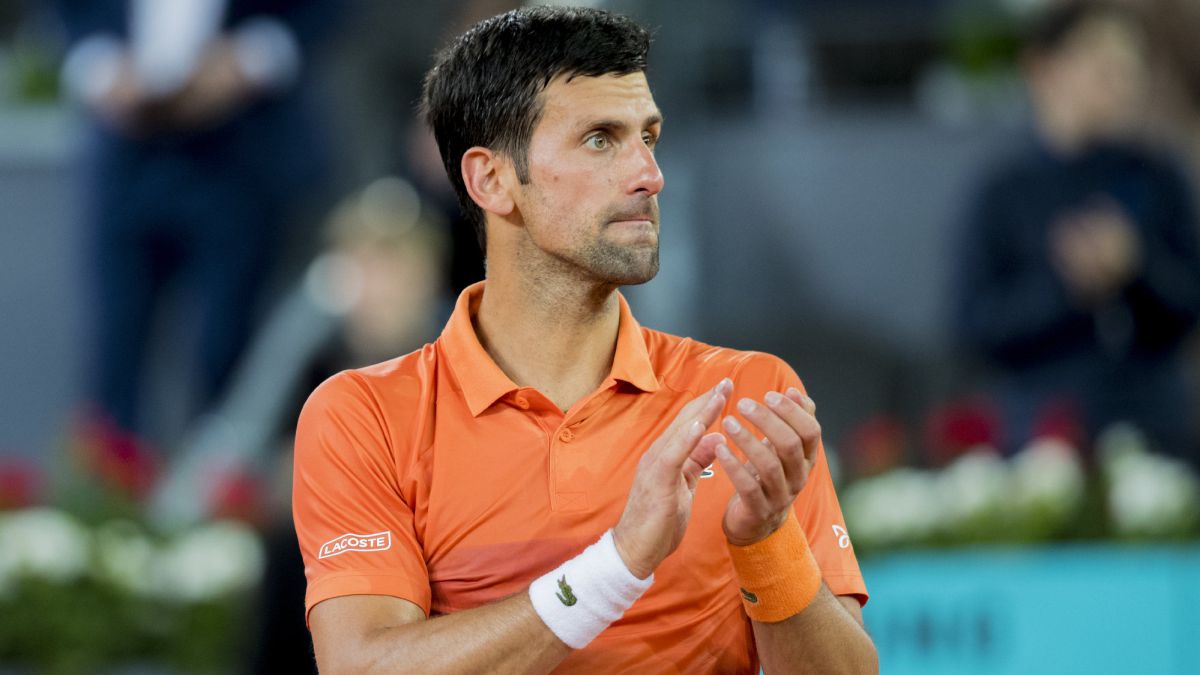 Novak Djokovic ya está en cuartos de final del Mutua Madrid Open pese a no jugar su partido de octavos de final. El serbio pasa de ronda después de que la organización del torneo confirmase que el británico Andy Murray, su rival en octavos de final, renunciase a disputar el partido al encontrarse enfermo tras reencontrarse con su mejor tenis sobre la arcilla madrileña.
De esta forma Djokovic accede más descansado a la ronda de cuartos de final, donde este viernes se verá las caras con el vencedor del partido que jugarán el polaco Hubert Hurkacz y Dusan Lajovic, con el que podría protagonizar un duelo serbio.
Unfortunately, Andy Murray is unable to take to the Manolo Santana Stadium due to illness 😔

We wish you a speedy recovery, @andy_murray! 😘

🏟️ Instead, Andrey Rublev and Daniel Evans will open the day's play on centre court. pic.twitter.com/0QdLyh7qhl

— #MMOPEN (@MutuaMadridOpen) May 5, 2022
Rublev y Evans abrirán la jornada en la Manolo Santana
La suspensión del partido entre Novak Djokovic y Andy Murray, que debería abrir la jornada en la Pista Manolo Santana, ha obligado a la organización del Mutua Madrid Open a mover el encuentro entre Andrey Rublev y Daniel Evans, previsto en la Pista Arantxa Sánchez Vicario, a la Central, por lo que el ruso y el británico darán el pistoletazo de salida a la octava jornada del Mutua Madrid Open.