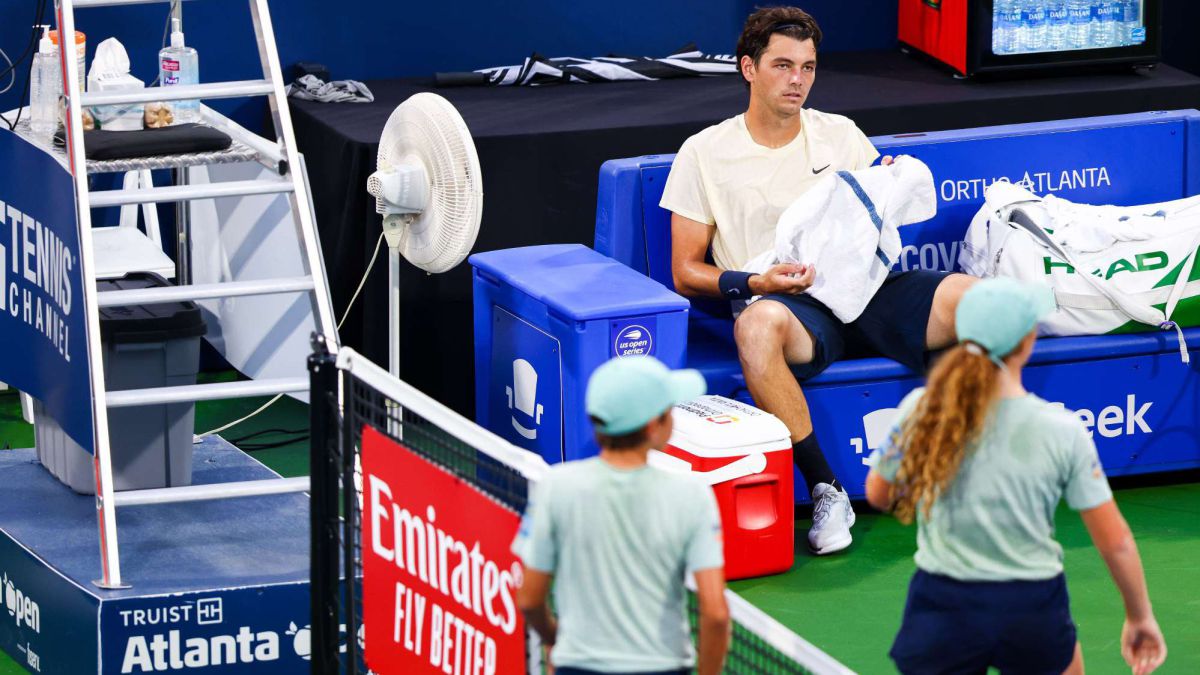 Taylor Fritz sufrió este lunes una de las derrotas más sorprendentes de la jornada en el Masters 1.000 de Canadá tras caer por 7-6 (2) y 6-3 ante el australiano James Duckworth en un partido en el que al estadounidense le pasó de todo durante y después del partido.
Hey guys…I'm okay 😞 probably one of the weirdest things I've ever experienced… heart was going absolutely crazy for no reason, I only continued cause it was so odd I thought it maybe would go away and I really hate quitting even if it was probably the smart thing to do

— Taylor Fritz (@Taylor_Fritz97) August 9, 2021
Todo comenzó en el primer set, cuando con 4-4 Taylor Fritz pidió asistencia médica para que se le comprobase su presión sanguínea después de notarse alguna anomalía en los latidos de su corazón. Pese a ello el estadounidense siguió jugando el partido, tal y como explicó posteriormente en sus redes sociales. «Hola chicos… Estoy bien. Posiblemente es una de las cosas más duras que he vivido. Mi corazón se volvió absolutamente loco sin ninguna razón. Seguí jugando porque era tan extraño que pensé que el dolor desaparecería y realmente odiaba abandonar aunque a lo mejor habría sido lo más inteligente que podía hacer».
And to all the gamblers giving me the typical death threats for not pulling out, I'm really not concerned about your degenerate gambling addictions while I'm playing a match 👌🏻 pic.twitter.com/3UrTOlYyCL

— Taylor Fritz (@Taylor_Fritz97) August 9, 2021
Fritz también aprovechó para cargar con dureza contra aquellos apostadores que le enviaron mensajes despectivos e incluso amenazas de muerte que el propio tenista compartió después de caer ante Duckworth. «Y a todos aquellos apostadores que me han enviado las típicas amenazas de muerte por no abandonar, de verdad, no me preocupan vuestras degeneradas adicciones mientras estoy jugando un partido», escribió junto al vídeo en el que muestra el listado de amenazas e insultos recibidos.